Project Team
Trineke Palm Msc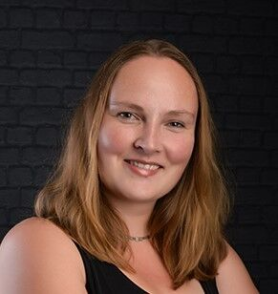 Trineke Palm is working as a post-doctoral researcher and co-promotor at the Blueprints-project. Prior to herappointment in Utrecht, Trineke did her PhD-research, funded by a Research Talent Grant from NWO, at Vrije Universiteit Amsterdam. She also completed her bachelor's degree in Political Science and Research Master's in Social Research at this university.
In her PhD-research she analyzed the EU's military operations to reflect upon the evolving character of the EU as an international power after the end of the Cold War. She also wrote on the introduction of women's suffrage.
In the Blueprints-project, Trineke's research primarily deals with conceptualizing and analyzing the battle of ideas among those different blueprints. Building upon the "emotive turn" in the history of International Relations, these blueprints are not just understo
od as encompassing economic ideas, but also including emotive and moral considerations.  Also Trineke's research will visualize the different transnational networks that are behind the different blueprints. This research entails the qualitative content analysis of archival resources and a network analysis of the relationship among political, clerical and economic actors.