Agenda
1 May 2018 - 30 Jun 2018
Florence
Trineke Palm Visiting Fellow at the European Union Institute
Trineke Palm has been invited for a research stay of two months at the European Union Institute in Florence, hosted by prof. Anton Hemerijck.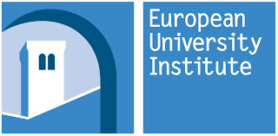 During her stay, she will focus on two research activities, resulting in a presentation of a draft paper The force of emotions: explaining the failure of the European Defence Community (1950-1954). First, Trineke will benefit from the sources available at the Historical Archives of the EU, to identify the key individuals and transnational networks that were involved with the decision-making on the European Defence Community (1950-1954),
e.g. diary extracts David Bruce, campaigns of the European Union of Federalists. Second, at a more conceptual level, Trineke aims to work on a further conceptualization of "emotional beliefs" and integrate this notion into an institutional analysis of transnational networks.